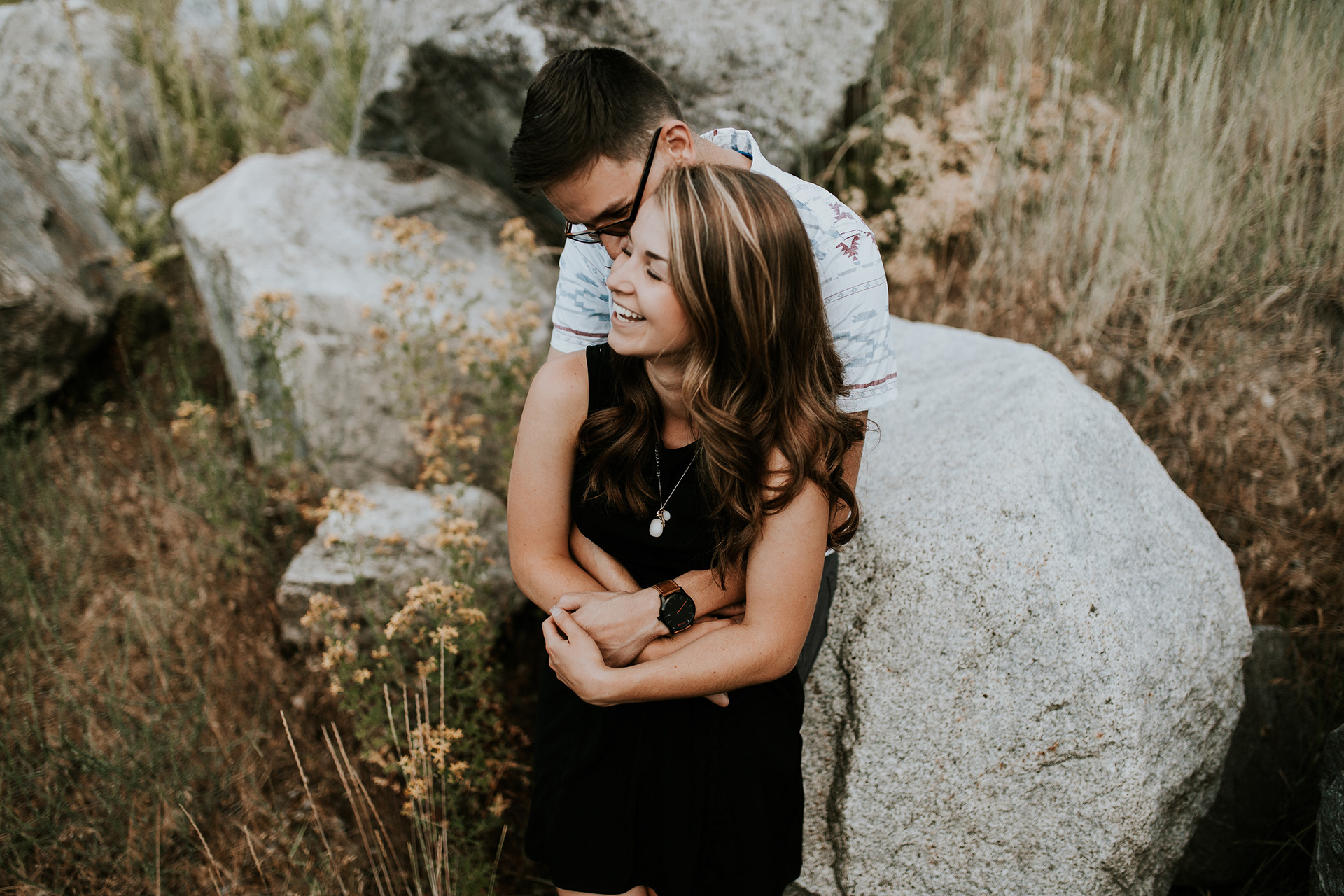 Hi there! My name is Lauren and I am an adventurous wedding and elopement photographer passionate for capturing all that I can of God's beauty and goodness.  I am currently based in Portland, Oregon and that stud-muffin with me in the photo above and I have been happily married for 2 years now, taking on the world with our one-year old German Shepherd puppy.
I am head over heels in love with the pacific northwest but just say the word and you can find me on the next flight to a far away country or climbing mountains for the most breathtaking view. I find myself striving to discover the raw and beautiful details that often go unnoticed. I work best capturing moments of sincerity and genuine passion between you and your loved one(s). I believe in being goofy, spontaneous, imperfect, and honest. My secret recipe to capturing the perfect moment is literally just working with people and couples like you who shine from within.  My heart is to truly capture the present moment that in the future will bring you back to the first spark of hello and inspire you to conquer whatever life tries to throw at you with your best friend at your side.  That being said, I would love to get to know you personally and it would be an honor to help capture a part of your story.
​​​​​​​
I am always available for local and destination projects including (but not limited to) weddings, engagements, anniversaries, senior portraits, styled shoots, lifestyle events, and any other opportunities or ideas you may have. 
Feel free to take a look at my contact page for ways to get in touch. I can't wait to work with you!